Attention Drummers and Friends of Drummers!


Neckbone Graphics is the industry leader in offering custom Remo drumheads printed with your special graphics. Promote your performing ensemble with digitally created, high-quality images of any design! Put your group's logo, or CD artwork on your front bass drum head... attract more attention! Get a personalized front head to complete your drumkit! It's the perfect gift for the drummer in your life!





Marching Ensembles


A growing number of marching ensembles are using our graphic heads. These heads are perfectly playable and sound great! Since the graphic is created digitally, the image is exactly the same on every head. Reordering is easy, too!

Neckbone can work from your existing artwork, no matter what form it's in. We can perform any edits you may desire, and, if requested, supply a CD with your digital files, saved in several formats, useful for many other applications.





IN-STOCK NOW !
TATTOO SKYNS
by Corey Miller


Neckbone Graphics now offers Remo's new TATTOO SKYNS featuring killer artwork by famous tattoo artist Corey Miller of the hit TV show, "LA Ink."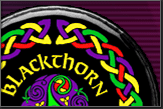 We have found it to be convenient and effective to post work-in-progress files here, for our clients to view and give us feedback. We post files as soon as edits are done, and through the "magic that is the Internet", they can be viewed and critiqued at any time.